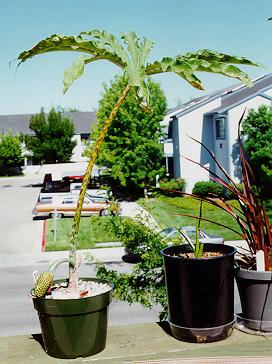 Somewhat surprisingly, one of the plants has produced an infrutescence. For a while it appeared that one of the berries will contain a seed.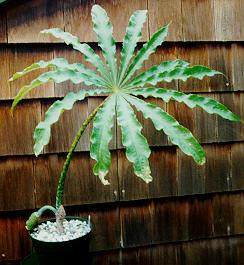 View of the entire plant, with its huge umbrella of leaves.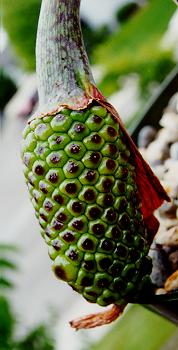 One of the berries seems larger than the others. Maybe it will contain a seed?
Wishful thinking - it turned out to be a dud.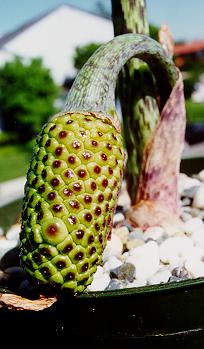 Same plant, same berry, still larger, changing the color into somewhat yellowish.