IAS on Facebook
IAS on Instagram
IAS Aroid Quasi Forum
---
About Aroid-L
This is a continuously updated archive of the Aroid-L mailing list in a forum format - not an actual Forum. If you want to post, you will still need to register for the Aroid-L mailing list and send your postings by e-mail for moderation in the normal way.

[Aroid-l] FW: New Distribution: variagated Alocasia Stingray

From: "Carla Kostelac" <Carla.Kostelac at mobot.org> on 2012.11.30 at 12:13:45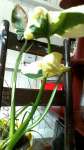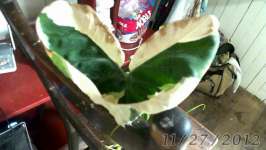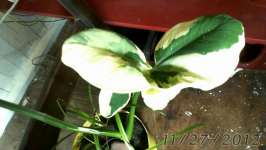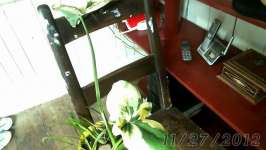 Hi, Everyone,

Here is a message from Noel Calvert. Please help him out if you can.
Thanks,
Carla Kostelac
IAS Newsletter Editor
---
From: Noel Calvert [mailto:noel.dean.calvert@hotmail.com]
Sent: Tuesday, November 27, 2012 4:28 PM
To: Carla Kostelac
Subject: New Distribution: variagated Alocasia Stingray

Hello Carla,
I was not sure who to contact on your website about this particular question. I would like some assistance Identifying this plant. I am relatively sure I have I.D'd it correctly, but that is notoriously mistaken with plant enthusiasts. If you can help me out, or are at all interested in using these photos or any others I might send you for an article on the site, please let me know. I have what is becoming a large collection of tropical plants including mosteras elephant ears (multiple varieties) & alocasias as well as some varieties I have no idea about yet.
Sincerely,
Noel Calvert

Hello Master Gardener,
I have located what I believe to be a unique plant variety since I can not locate photos of it in any database I have checked. I am linking photos of the variegated stingray I found in the wild here in Tumaco, Colombia. As you can see in the photos, the leaves of this plant are significantly different than the Stingray you have. Also the stems have a striated variegation that is very nice. This plant is showing very vigorous growth habits putting on two leaves in the span of one week. I believe this one to be a juvenile, & am waiting impatiently to see it grow to full potential. I would like to make it available for purchase in the coming year once it begins to have young plants available. I also have several other plants that may be of interest to your customers which I have collected & cultivated from wild sources here. Please feel free to contact me relating to these plants or the Stingray that I am sending photos of now.

Sincerely,
Noel Calvert
PH: (602)774-0753
Email: Noel.dean.calvert@hotmail.com

------_=_NextPart_002_01CDCF37.95F5BE86-- ------_=_NextPart_001_01CDCF37.95F5BE86

Note: this is a very old post, so no reply function is available.